How to remove the Throttle Quadrant on a WD
This how-to article explains how to remove the aluminum throttle/hyd quadrant on a WD without removing the levers.
Start by removing the pin in the steering U-joint. This pin is pressed in and some of them can be stubborn to remove. 60% of the pins I have tried to remove, needed partial drilling to get punched out. 40% I punched out without any drilling. If there is a bolt instead of a pin, its your lucky day.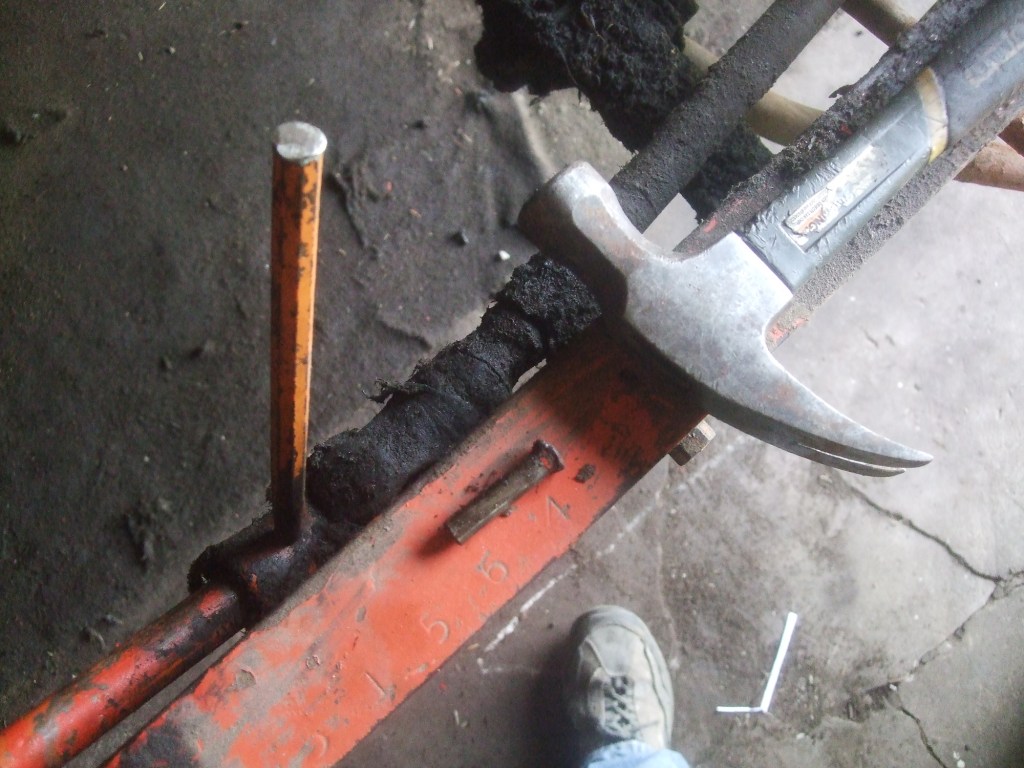 Normally there is an engine in the tractor and the pin will be difficult to punch/drill out, but it can be done. It will be easier when the magneto or distributor is removed. It will be even easier yet if the magneto drive/governor section is removed.
Then slide the steering wheel and shaft out of the support post and quadrant.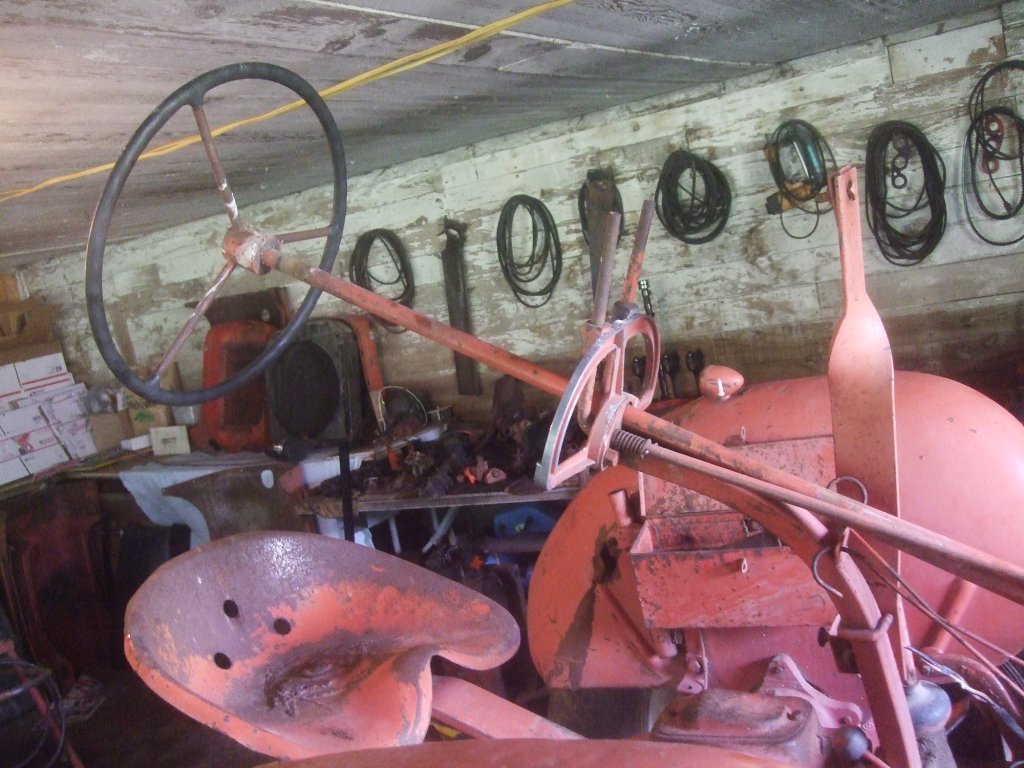 Remove the bolts that hold the quadrant to the steering support.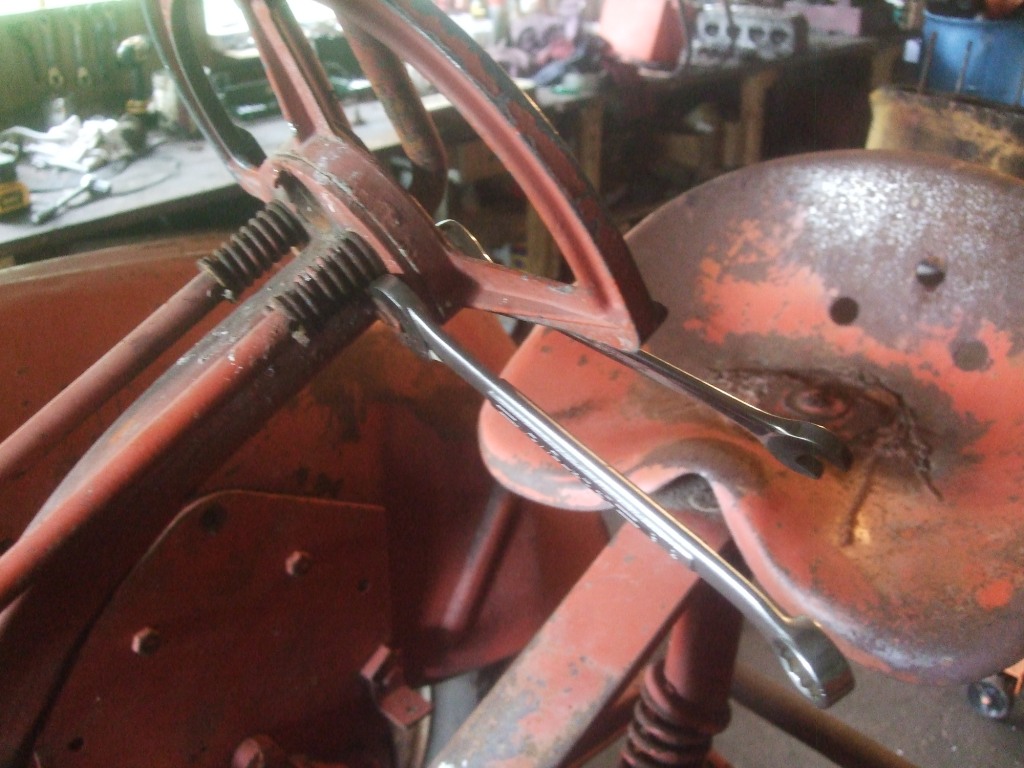 Next loosen the quadrant from the steering support.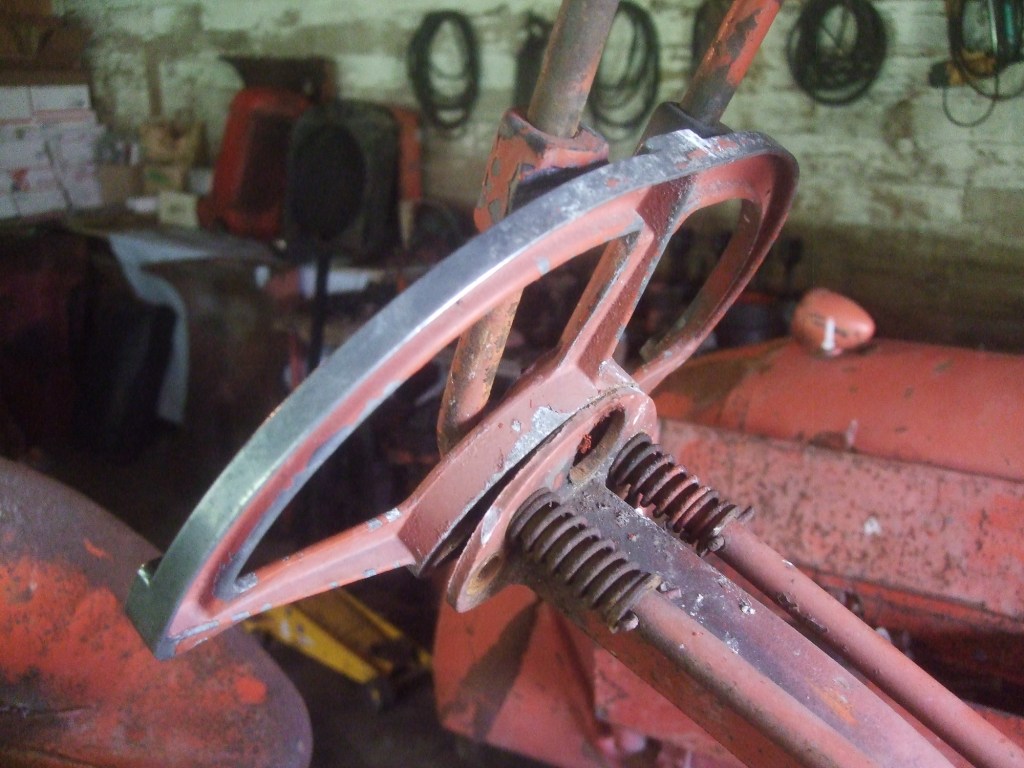 Then remove the friction blocks from the levers. Some may need a bit of persuasion to slide off.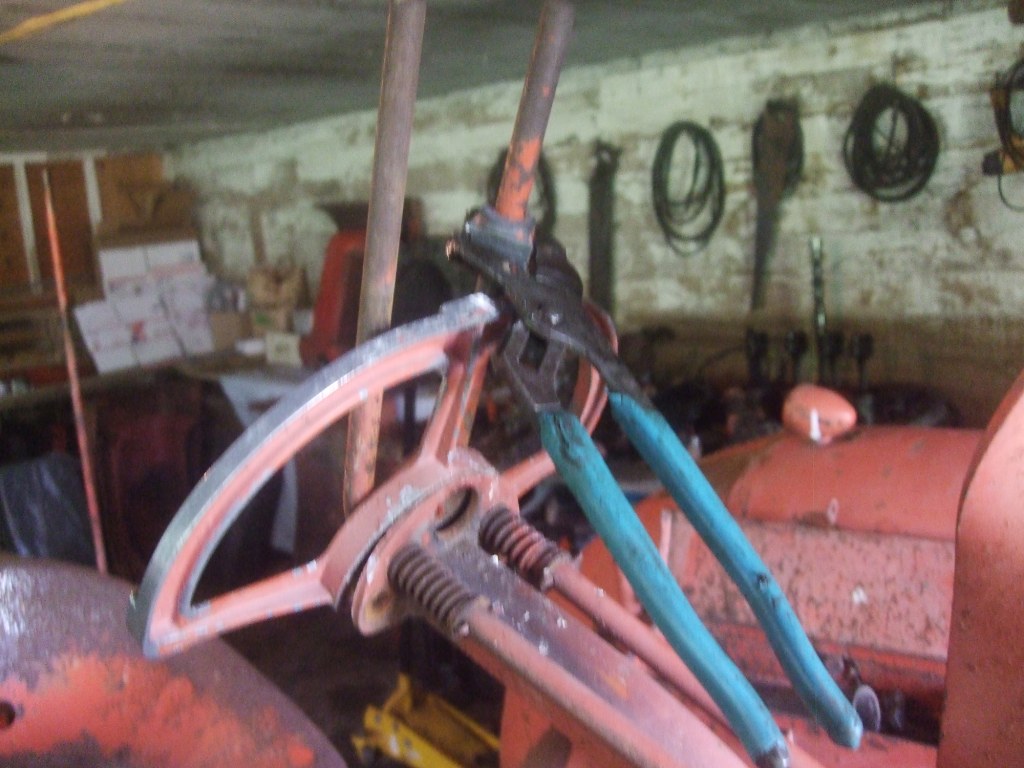 Turn the levers so they are both pointing down.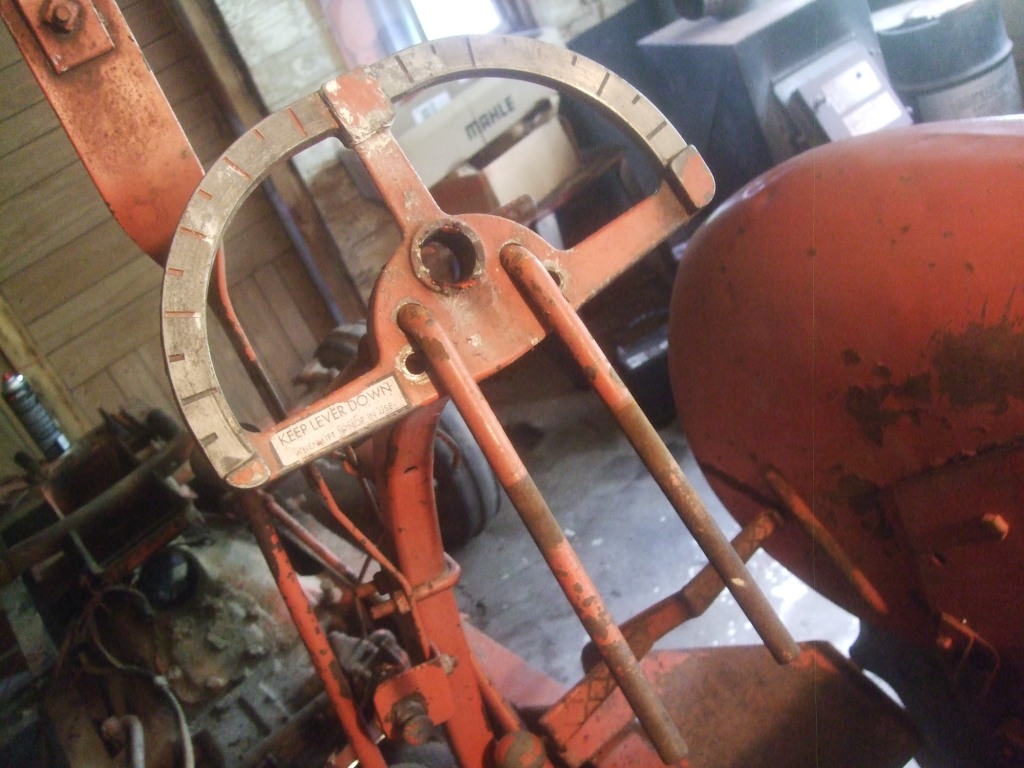 Next, pivot the quadrant so the top moves back and and slide it down off the levers.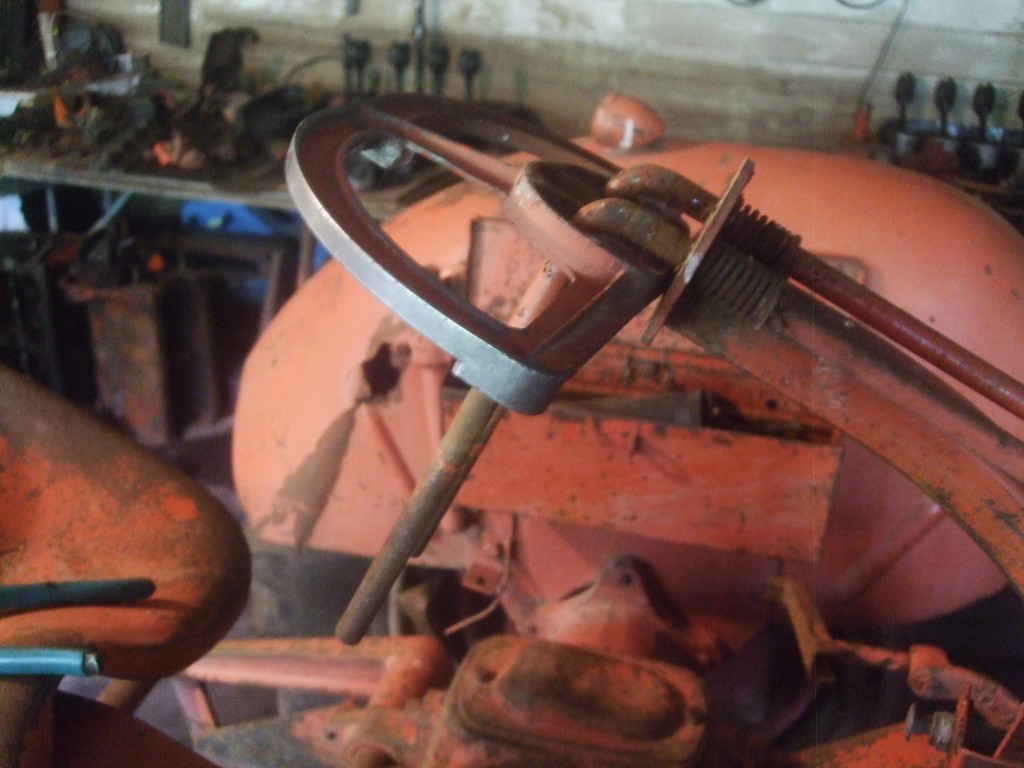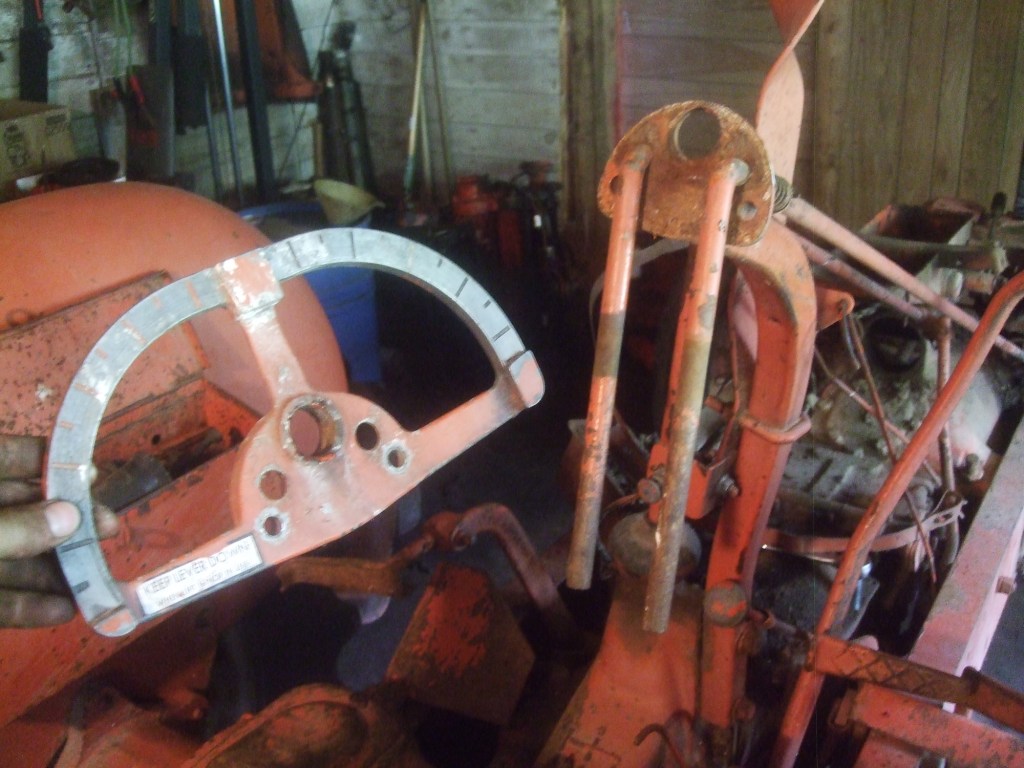 When installing a different quadrant, follow the procedure in reverse.



-------------
www.awtractor.com
A&W TRACTOR 920-598-1287
KEEPING ALLIS-CHALMERS IN THE FIELDS THROUGH THE 21ST CENTURY