G Hi-Crop

Printed From: Unofficial Allis
Category: Allis Chalmers
Forum Name: Farm Equipment
Forum Description: everything about Allis-Chalmers farm equipment
URL: https://www.allischalmers.com/forum/forum_posts.asp?TID=166539
Printed Date: 18 Sep 2020 at 5:38pm
Software Version: Web Wiz Forums 11.10 - http://www.webwizforums.com


Topic: G Hi-Crop
---
Posted By: Lon(MN)
Subject: G Hi-Crop
Date Posted: 11 Dec 2019 at 12:39pm
---
Talked to a fellow last night who bought a G that had been made into a Hi Crop. The tractor was raised about 14 inches. Rear wheels were chain drive and the front had extended spindles. The story He got was the tractor was shipped new and unpainted to a place in California where it was modified and painted yellow. He removed some paint and could only find grey and yellow paint. The rest of the tractor is the same as a G with no PTO, hydraulics, or tool bar. Can anyone fill in the blanks? Who was the company that modified it? What was it used for? Did it get shipped unpainted? Any more information? He also mentioned the tractor is about seven feet wide.



---
Replies:
---
Posted By: DarrylinWA
Date Posted: 12 Dec 2019 at 11:51pm
---
Talk to Richard Graves in Missouri. I sold him one that was from Langley BC Canada a few years ago and it was one of 2 sold up there that was modified at a fab shop approved by Allis Chalmers for a certain application. Hope that helps. Take care Darryl

-------------
B 10,4211 Simplicity, Series #1001. First D 21 69, Last D 21 Built4609. Series 2 Industrail D 21, 7030 0PEN STATION,46 MM UTU, 2000 Peterbilt EX Custom, ALLIS EXPRESS
---
Posted By: Lon(MN)
Date Posted: 13 Dec 2019 at 5:39am
---
Thanks Darryl. What color was yours?
---
Posted By: Ross D.
Date Posted: 13 Dec 2019 at 5:55am
---


From The Forum, a few years ago. Ross.
---
Posted By: Richardmo
Date Posted: 13 Dec 2019 at 7:05am
---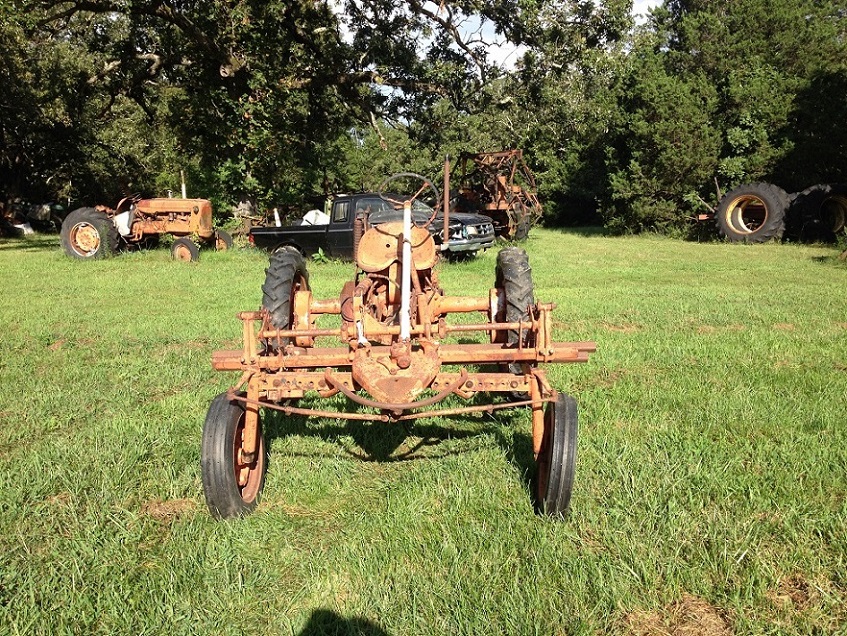 This one of my G tractor's.
The one Darryl is taking about is a lot taller.
Will try and post a picture of it later.
---
Posted By: Richardmo
Date Posted: 13 Dec 2019 at 7:17am
---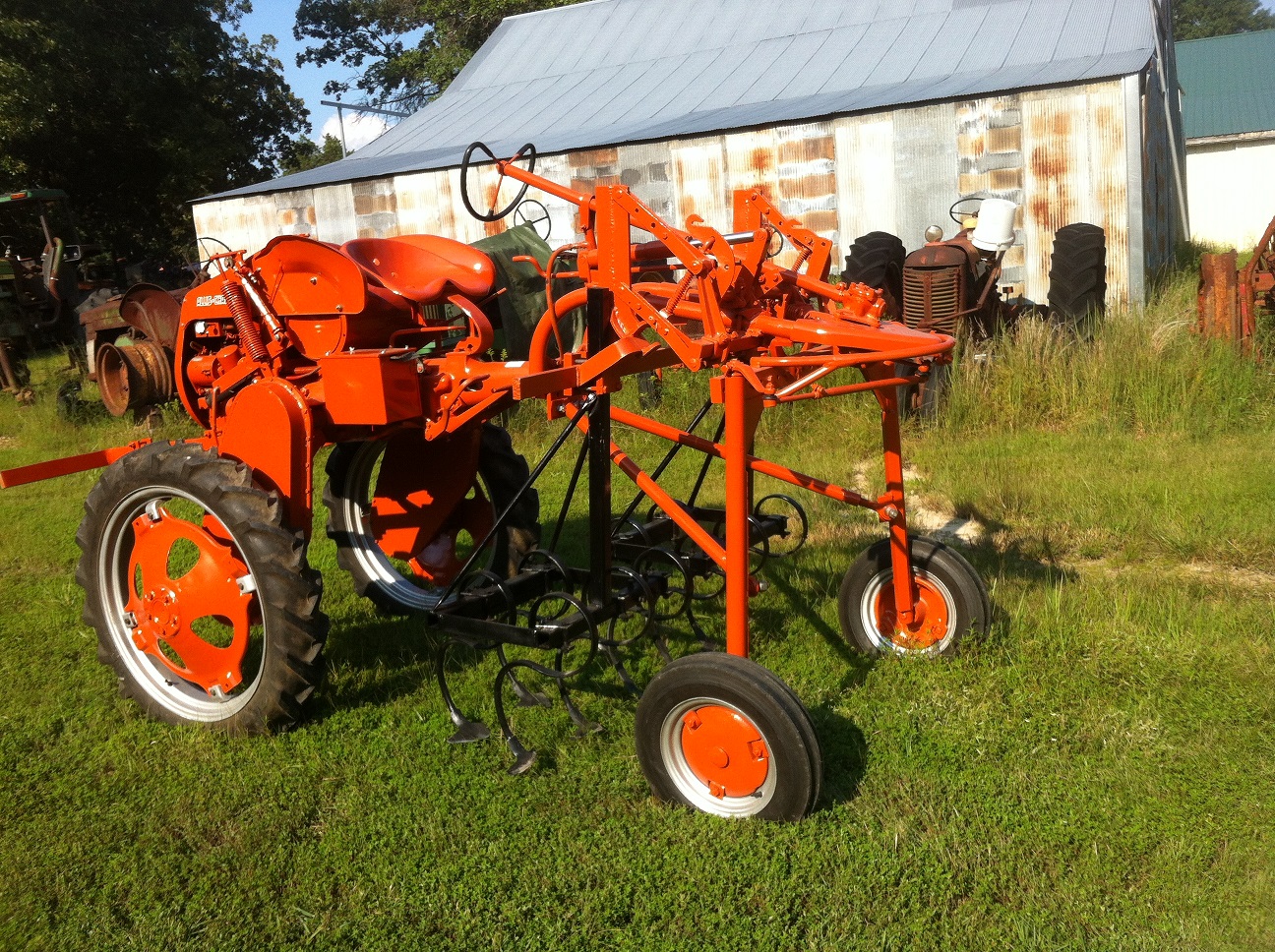 Here the other G.
Color was Orange.
Chain drops, I add the supports to the front spindles as are property is not that flat and they were giving when driving around.

---
Posted By: Mikez
Date Posted: 13 Dec 2019 at 10:36pm
---
Think a guy near me bought a high crop G from auction too
---