This Allis- Chalmers quilt will be auctioned at St. Martin's Parish Picnic west of Jefferson City MO on July 8 at 6:00 P.M. All proceeds go to St. Martin's Parish.
Quilt was hand pieced and hand bound together by Carol Woehrer and hand quilted by Jane Morff both ladies of the parish.
Have you ever heard that something is always better with a story behind it? Well this quilt tells a story of both the WOEHRER and MORFF families using only Allis- Chalmers tractors for 3 generations and likely more to come. Still today Allis Chalmers Models G,CA,WD-45,2-185'S and 6080 are used on their farms. These two ladies (Carol and Jane) are not only remembering the past but also
looking ahead to the future of the next generations by creating this beautiful queen size quilt commemorating ALLIS-CHALMERS. Thanks to both of you for your hard work and dedication.
For more info. contact Rod Rackers 573-353-6317 or E-mail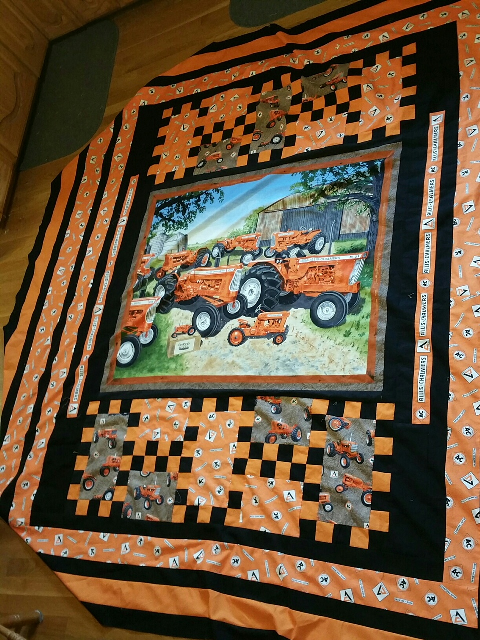 Edited by JoeO(CMO) - 06 Jun 2018 at 6:03am