Hello All, I thought I would post a few photos of my recent 810GT restoration. It had belonged to an old gentleman who had used it to mow his property up until he passed away last year. I bought it from his son. The tires were miss-matched and pretty well shot, the wiring was messed up, and the crankshaft seal on the engine was leaking, so the whole machine was covered in oil and dust and grass clippings, but other than that it was pretty good condition - not banged up or rusted out.
I started out by completely dismantling it, down to the frame. It didn't shift very good, so I removed and opened up the transmission. It looked fine so I cleaned it up and painted it and changed the oil. I cleaned the frame with degreaser and a pressure washer and repainted it.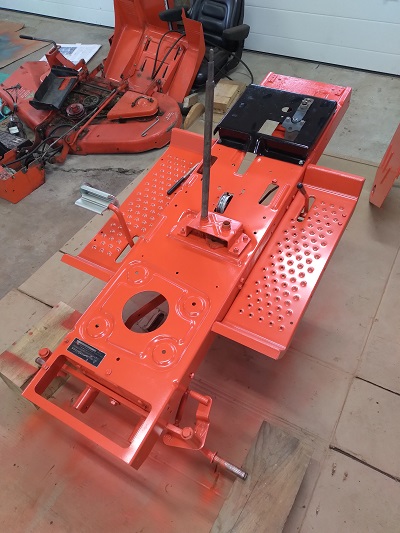 The deck was in pretty good shape, so I just cleaned it up and repainted it.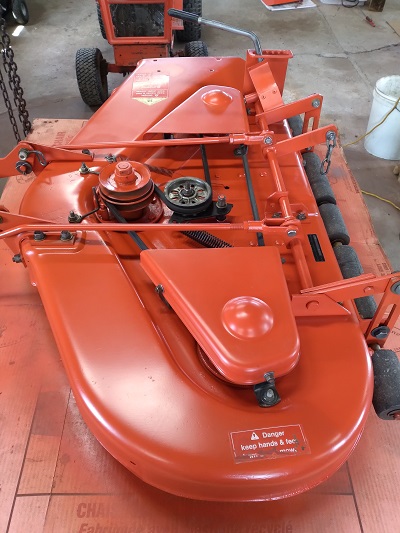 One of the biggest problems I had was with the wiring which had been 'creatively altered.' This tractor has safety interlocks for the deck power take off and for the transmission neutral. There are two indicating lights on the dash controlled by two relays. The whole thing had been bypassed. When I re-wired to original, I had a short to ground that I had trouble finding. It turned out that one of the relays had been hit and the casing had been dented in, causing the circuit to ground internally to the case. I was able to bend back the tabs on the casing and remove the coil and contacts and tap the dent out of the casing to isolate the circuit.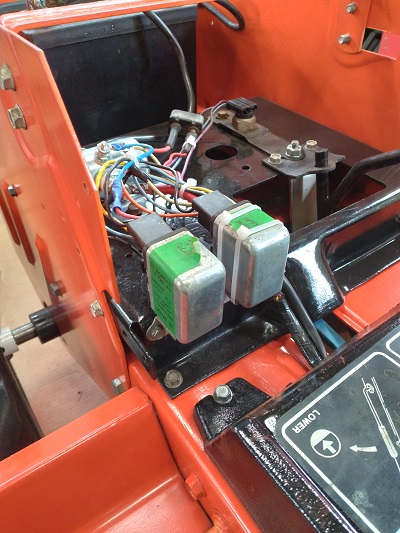 Overall, it turned out pretty good and is ready for the shows (if we are ever allowed to go to them again).